Pregnancy Massage
Parnell and West Auckland
You'll be spoilt by our qualified pregnancy therapists who are ready for your pregnancy massage with us. 

With our expert knowledge, our pregnancy massages are safe to have throughout your entire pregnancy. 
We specialise in delivering pregnancy and postnatal massage therapy located in Massey, West Auckland and Parnell, Central Auckland.
We invite you to stop putting up with any aches and pains, tension or stress during your pregnancy.
If you are experiencing achy and painful hips or your lower back or shoulders are sore, we can help to calm and relieve those areas.
You'll instantly feel better, move better, and even sleep better.
All our pregnancy massages are performed in the safest position, side-lying with the support of pillows, allowing for correct alignment and support for the pelvis and abdomen – exactly how you sleep (or try too).
Our soothing restorative techniques alleviate the tightest of muscles, pinpoint that exact spot, breathe better, and eliminate any shoulder stress and tension.
Our pregnancy experts know how to work with your body every step of the way to help with:
Back and neck pain
Sleep disturbances
Headaches
Swelling
Fatigue
Hip Pain
Pelvis issues
Sciatica
Stress and anxiety
If you have any specific areas you want us to work on let us know during your consultation. 
Duration for pregnancy massage is 60 – 90 minutes which includes dressing time and treatment.
Book in today for your pregnancy massage at either our Massey or Parnell clinic.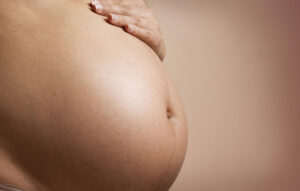 You. Are. In. Safe. Hands. Remember that the midwives and medical team are there for you and your baby. Sounds so obvious, right? But under
Read More »