Pregnancy massage is safe to have throughout your entire pregnancy.
Massage can serve lots of purposes but if you are experiencing achy and painful hips and lower back or shoulders are sore, we can help to calm and relieve those areas.
There is always the added bonus that with having a busy life or another toddler already, scheduling a massage appointment gives you that precious time out for both you and your baby to just relax and just 'be'.
Maintaining optimum health through regular massage, good nutrition and exercise ensures a healthy pregnancy and a healthy baby.
All our pregnancy massages are performed in side-lying position with the support of pillows allowing for correct alignment and support for the pelvis and abdomen – not much different from how you sleep.
We can help with
Back and neck pain
Insomnia
Headaches
Swelling
Fatigue
Sciatica
Stress and anxiety
Specific goals for pregnancy massage include:
Relaxing you entirely using safe practices
Addressing postural imbalances and changes due to the growing baby
Increasing circulation to all parts of the body to reduce muscular tension and pain
Assist with any swelling
Reduce stress, tension and anxiety
Duration for pregnancy massage is 60 – 90 minutes which includes dressing time and treatment.
Book in today for your pregnancy massage at our Massey or Parnell clinic.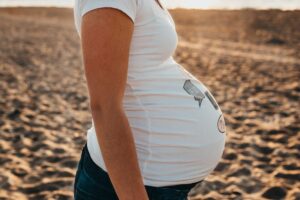 Squats are something you can do to help prepare for labour and the extra pressure your body is under during pregnancy. So we're big advocates
Read More »